KFC / Sunday School
(September – May)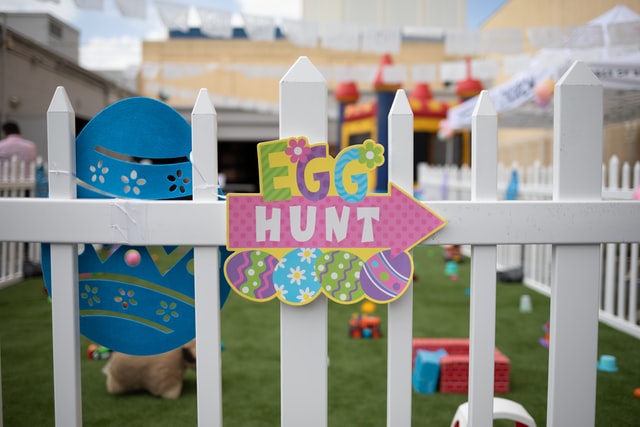 Kids For Christ (KFC) would like to provide a safe and fun Easter Egg Hunt for your children this year.   Instead of our annual Easter Egg Hunt with everyone on site at the church, we will be supplying Easter Eggs for your children or grandchildren to enjoy at home.  This is open to all of our families with children ages 12 and below.   Please let us know how many children you have.  We will be supplying each child with an Easter basket containing a dozen filled plastic Easter eggs.
Please sign-up by March 27th.  The Easter Eggs will be delivered on Sunday, March 28th and Saturday, April 3rd.
For families that wish to help support our youth, we are collecting donations of nut-free and individually wrapped candy at the church to help fill the Easter Eggs.  Donations can be dropped off during church hours or be placed in the blue bin outside of the main church entrance.  Please drop off donations by March 20th.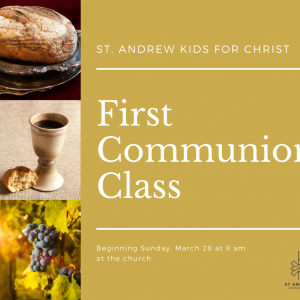 The first communion classes will begin on March 28, 2021 at the church. If you have a 5th grade student that you wish to have their 1st Communion, please complete the form below.  
This will be a five week series for the youth. If a lesson is missed, there will be a make up session at the end of this class. ALL students must complete all five classes. The parents are asked to participate in the last class for questions and for helping your youth to remember what communion is about.  
Our kids will celebrate their first communion in worship on Sunday, May 2.
Please sign up as soon as possible for us to prepare supplies. 
Kids for Christ (KFC) / Sunday School currently meets virtually every Sunday morning at 10:45 after our live worship service. Please contact the SALC office if your child would like to be included in our lessons.
Our mission is to share the Good News of Christ's love and kindle the light of our children from age three through fifth grade. Please join us at any time throughout the year.
This program uses a multi-faceted teaching approach to capture and stimulate the widest range of children's imagination and attention. Throughout the year we have multiple opportunities to show Christ's love to the each other, the congregation, and community as a whole. We are staffed by volunteers from the congregation both adults and high school students. They teach and assist throughout the year.
KFC / Sunday School Highlights:
A Bible-based curriculum supplemented with bi-annual Luther education
Bible presentation for third graders
First communion education for fifth graders
Family oriented events
Weekly Music and Christmas Pageant
Community service projects including COOL Food Pantry, PADS, Maristella, as well as other service projects